Why 'Gate to Plate' is Important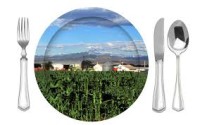 Local food whether grown yourself or from farmers and producers in your region, benefits each of us as consumers of more nutritious food but it also helps support our economy and helps sustain our environment. Reducing the distance between 'gate to plate' should be the aim for all of us to build a healthier community.
Poppy Innovations and our partners, South Health Campus Wellness Centre, REAP Calgary Business Association, and Calgary Farmers' Market were incredibly excited to be approached by Shaw TV to help spread this message to Calgarians.
Watch the video to hear more on gate to plate for Healthy Eating.