Local Garden Club Supports Food Bank
Media RELEASE
Dewinton Alberta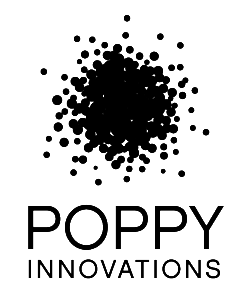 Local garden club supports food bank
Nine amateur green thumbs are helping the Okotoks Foodbank support the community in a healthy way with a donation of fresh, locally grown vegetables. The gardeners are part of a community garden club run by Poppy Innovations. The nine ladies leased garden plots for the season to grow their own food. They also volunteered to donate their time and seeds to a second plot to grow food for others in the community.
On Tuesday, September 10,  gardeners will be delivering their first harvest to Karen Wilke, Executive Director of the Okotoks Foodbank, to share their bounty of produce with residents.
"This donation of organic, fresh produce will go towards families and individuals who not otherwise be able to access fresh, wholesome produce," said Sharon McCormick, owner of Poppy Innovations. "Our garden club would like to encourage other community gardens to contribute fresh produce to their local food bank."
Establishing a garden club and the donation to the foodbank reflect Poppy Innovations' mission to change the way people eat to build a healthier community.  "Eating vegetables that you've grown yourself not only provides a sense of accomplishment, it also promotes healthy eating," said McCormick.
According to Stats Canada 31% of Canadian kids are overweight or obese and 52% of Canadian adults are overweight or obese.  These numbers have remained at an all-time high for the past few years.  "Gardening is a great way for people to learn where their food comes from, to promote nutrition and help fight obesity," she said.
–30—
For media inquiries contact:
Sharon McCormick
Poppy Innovations
403.919.0176