With our Edible Education program students are able to apply their understanding of concepts from math, social studies, science, art and language arts to learn nutrition and apply it to everyday life.
Students will gain hands-on experience with growing and/or cooking food to help our children make healthy eating choices throughout life. The culinary and gardening experiences align with existing math, science, social studies, language arts, and art curricula for Kindergarten to Grade 6 to enhance experiential learning for the students with hands-on activities.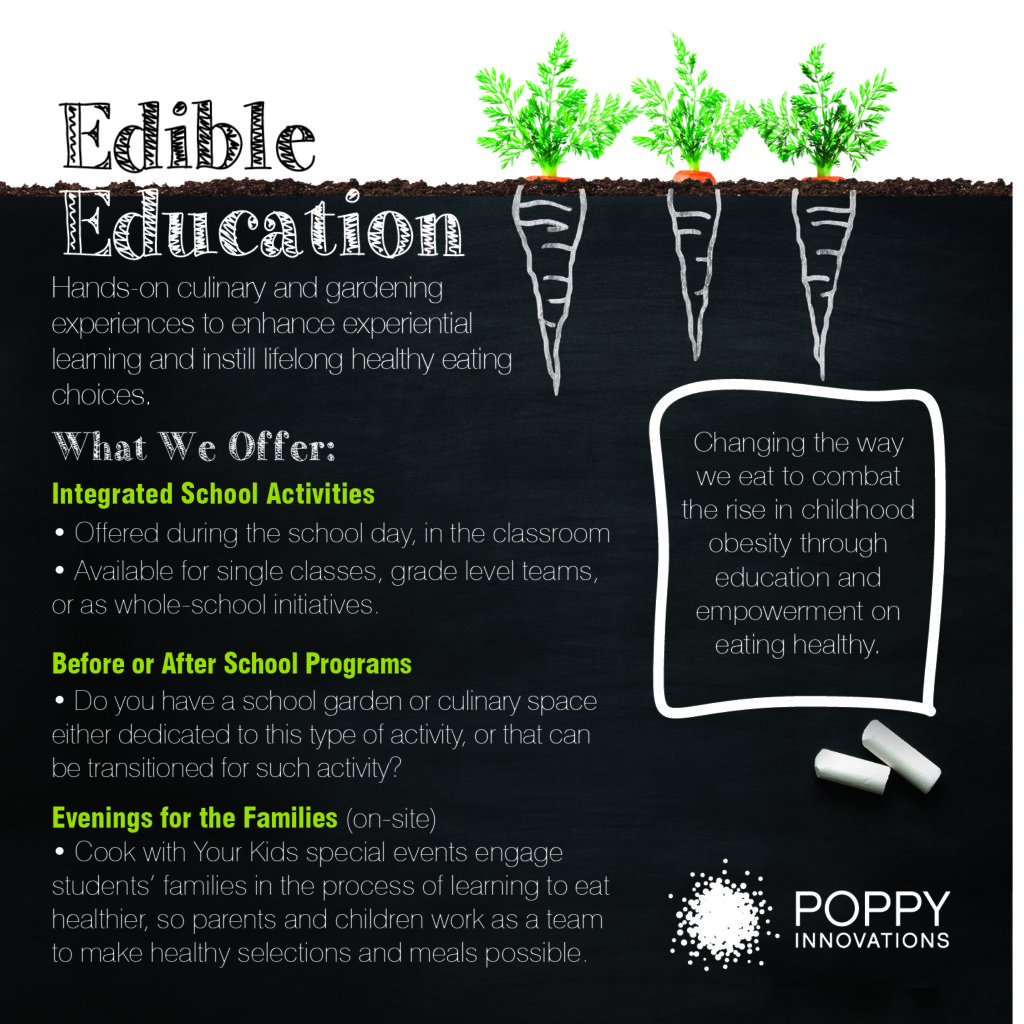 To book Edible Education for your class or school contact EdibleEd@poppyinnovations.ca
We work with great organizations including Vivo's Healthy Living School as part of the Calgary Board of Education's Campus Calgary, Calgary Catholic School Division, Christ the Redeemer School Board and many schools directly to offer our program. Our partners share our love for teaching children to be healthy and helping schools to educate and promote healthy habits in our youngsters.
Gone are the days of selling chocolate bars and bake sales to raise money! A real conundrum when we are trying to instill the value of good nutrition and well-being in our children. Thank goodness for SPUD! SPUD.ca has excellent fundraiser options available to schools seeking to raise monies for Edible Education or other school initiatives. For more information, check out their Healthy Fundraising Options.
They said….
"Everything is so much fun."
Newsletter
Recipe Box