Time to Shine
We waited a long time in the Calgary area for spring to arrive and here it is.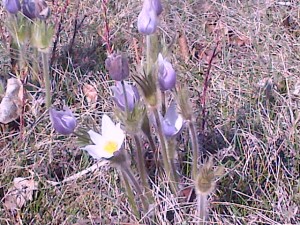 Crocuses blooming in my fields are my reassurance that warmer weather is actually going to stick around.  While the air warms up, it takes a bit longer for the ground to unthaw completely.  This is not as disheartening as it might sound.  There is still gardening that can be done.  Here is a Planting Times for Garden Vegetables.  Starting seeds indoors to give them a head start, sowing seeds for vegetables that don't mind cool soil like beans, peas, kale.  Be careful though, some seeds will just rot with the cool soil so select carefully.  There are some seeds that also prefer to be sowed directly in the ground.  Here's a pretty good list from Mark Macdonald at West Coast Seeds:
Arugula
Beans
Beets
Carrots
Corn Salad
Endive/Radicchio
Kale
Kohlrabi
Scallions
Peas
Radishes
Spinach
Swiss Chard
Turnips
As gardening season ramps up so has the building of garden plots on our property.  Here's some progress to show you before the frames go down this weekend.  The winter has been busy with planning and preparations and it will be exciting to see this take bloom as growers get ready planning their own crops.
There are some many options now to grow your own food and eat local.  How will you take part?