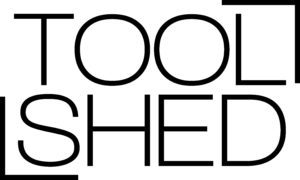 Tool Shed opened its doors on May 4th 2017. Furthering our mission at Poppy Innovations to empower others to eat healthier, Tool Shed offers supplies and equipment to cook, grow and preserve your own food. It's all part of building a healthier community to reduce the incidence of obesity and overweightness that has remains at an all-time high.
Conveniently located at the Calgary Farmers' Market, purchase your fresh, local ingredients and the equipment you need for homemade or homegrown food. We are proud to feature an array of products from local and Canadian makers, chefs and other foodie-types.
Here's some of the products you will find in our Tool Shed!
Garden Boxes by Doug Mitchell built exclusively for Tool Shed
Compost by Hop located right here in Calgary
Seed Potatoes by Eagle Creek Farms in Bowden
Books to grow and cook your own food and stories to enamour your children with our food system
Gardening Gloves & hand tools by Canada's own Watson Gloves
Lodge Cast Iron cookware
Childrens' chef knives by Opinel and Kinderkitchen
Cookbooks by local and Canadian Chefs. Here's just a few of them.
Aprons for women and men by Pearl's Pinafores in Okotoks
Childrens' apron
Canners and canning equipment
Fermenting kits
Preserving jars
Starter Cultures by Culture Your Health
Visit us at the Calgary Farmers' Market!
Tool Shed by Poppy Innovations
Aisle 2
510 77 Avenue SE
Calgary, AB
Regular Hours (all year round):
Monday – Wednesday: Closed
​Thursday: 9-5
​Friday: 9-5
​Saturday: 9-5
​Sunday: 9-5