Our food starts in the ground so learning how to grow your own food is the perfect way of knowing where your food comes from and what is in it. We offer a variety of programs from our Kids Garden Club to Adult container planting, gardening workshops and our ever popular Plant to Plate.
Poppy Innovations' offers this garden club for kids aged 4 to 8 to get their hands dirty this summer. Learning how to sow, grow, harvest and prepare food will help kids develop gardening and cooking skills and empower them to make healthy food choices throughout their lives and inspire children's natural curiosity to try new vegetables and fruit.
We are growing! In 2019, we will be offering this program at Parkdale Community Garden to enlarge our gardening space and also incorporate parents of the children to participate the program as well.  We feel this will enrich your child's experience by building on their gardening skills that they take home each week.  We will also be hosting the program in the beautiful summer evenings so more families can participate.
Kick off with a FREE event on May 29th at 6:00 pm.
3512 5th Ave NW
Bring your kids to plant and have fun in the garden!
Receive a free Veggie Tattoo to show your love for growing your own food, make a Seed Tape to take home to plant, take a Healthy Selfie photo op  and other fun games.
Available to purchase when registering is our Kids Bucket Hat. Cute, durable, and made from organic cotton. Nice wide brim to protect your child from the rays and easy to wash ($35 cost).
Edible Planters



Create attractive and edible planter arrangements that will decorate your doorstep and your kitchen table.  We will show you this fun method of growing your own food without taking out grass for a garden.  Great for those living in apartments and small spaces or students with an interest in eating locally.
Just imagine a bushel basket loaded with colourful, edible and beautiful plants sitting on your front porch.  Join us to make your Edible Planter to take home and fresh produce will be at your fingertips this summer.
Cost: $60 includes all plant supplies and your choice of a bushel basket or jute planter bag.  Bring your own gardening gloves.
The jute bags with a square bottom to stand upright on your front step or patio are completely breathable. This allows air to enter the root zone, creating a healthy environment for the roots. Roots are naturally air pruned as they reach the edge of the container, allowing uptake of more water and nutrient to the plant.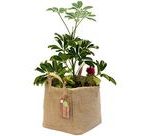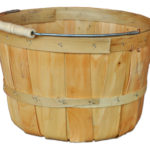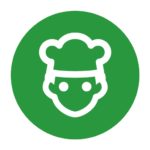 Adult Classes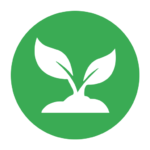 Gardening Classes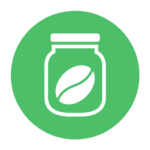 Canning & Preserving Classes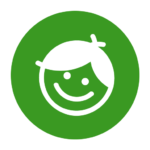 Kids Classes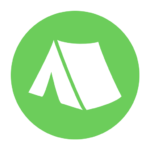 Kids Camps